A comprehensive range of high-quality twines are available and they are suitable for use on the most advanced baling machinery throughout the season. Designed for all types of crops, such as high-density straw, hay and silage.
In order to achieve such high quality, our baler twine is manufactured with an emphasis on the fibrillation which is crucial to achieve a high performing twine and a philosophy inspired by technical range twines.
BALER TWINE PRODUCT RANGE
HIGH DENSITY
LARGE SQUARE
SMALL SQUARE
ROUND BALER
HIGH DENSITY
High performance twine, using high quality raw materials and sophisticated technology, fulfilling our clients most demanding requirements. The twine range with the best performance for all high density balers.
White, Beige, Blue, Green and Ferric Oxide
LARGE SQUARE
SMALL SQUARE
ROUND BALER
EXPLORE OUR CROP BALING FAMILY PRODUCTS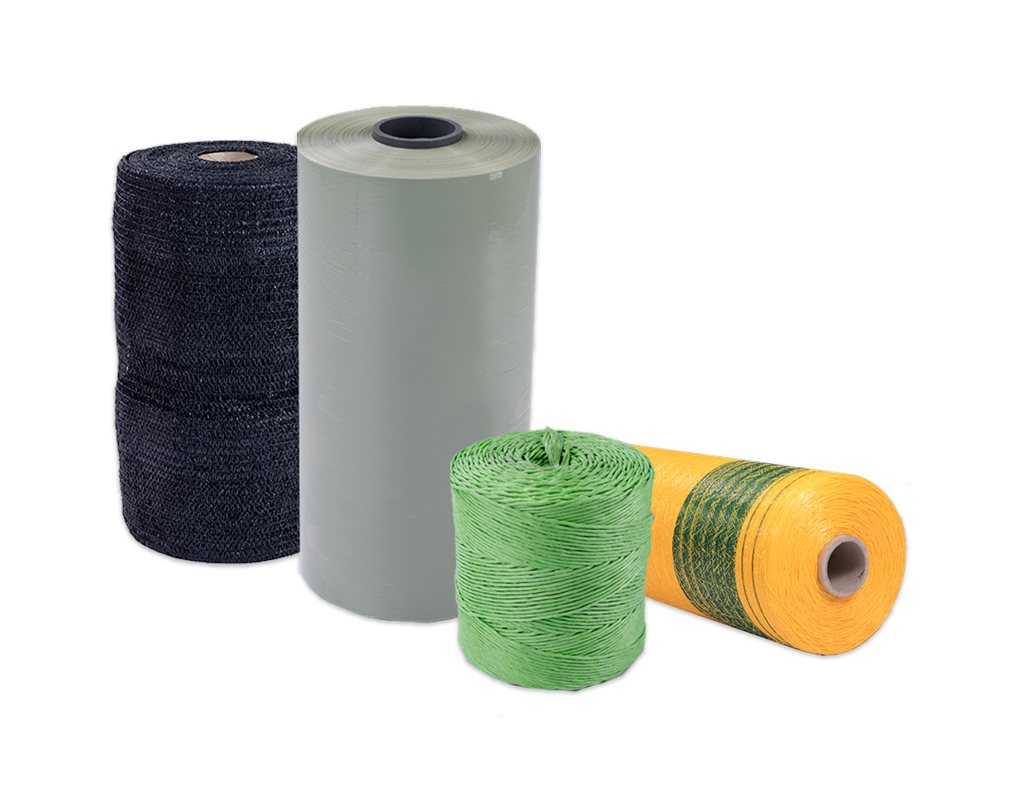 The cut-edge complete solution for
a trouble-free forage packaging.